Landscape Photos, Page 3
(Best viewed at 1280 x 1024 pixels screen resolution)
---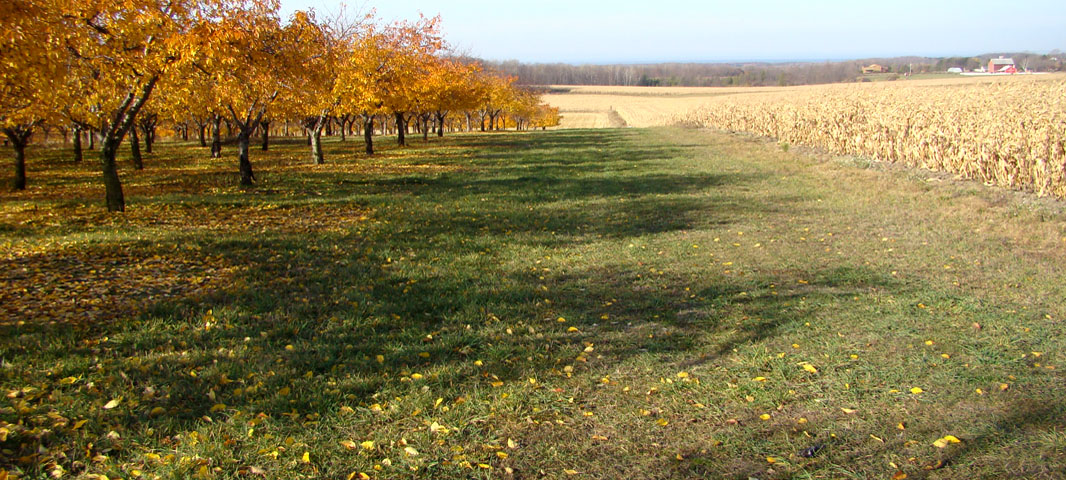 (11/6/08) A view from King Orchards toward Eastport and Grand Traverse Bay.
---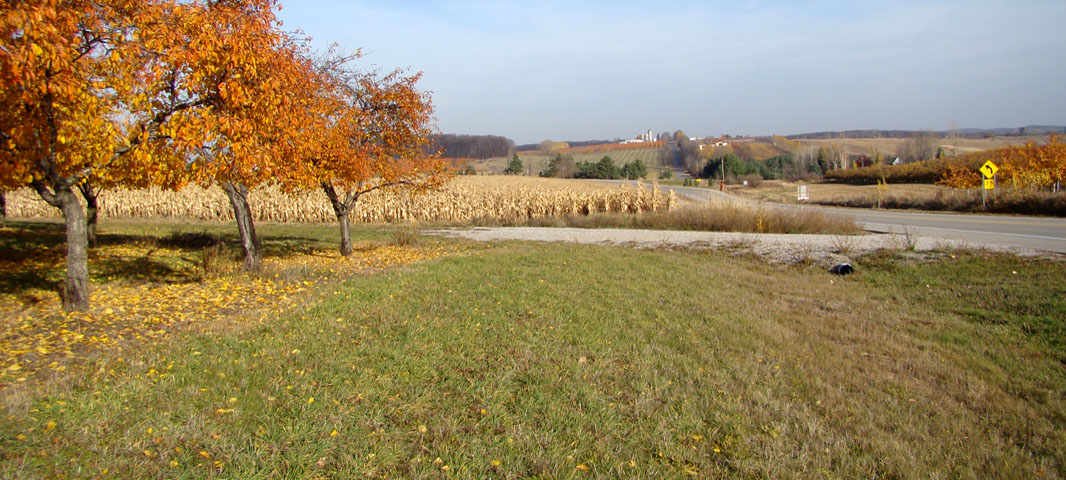 (11/6/08) Looking down M-88 from King Orchards toward Shooks Farms.
---

(10/12/08) A picture of the Hardy place on one of the last pontoon boat rides of the year.
---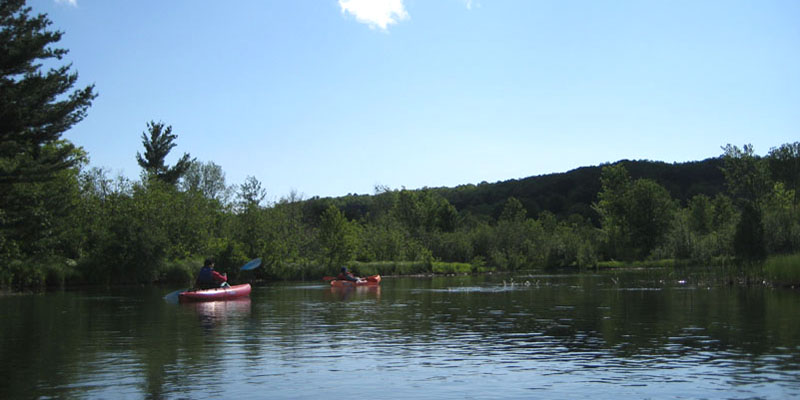 (6/19/08) Sharon Gunn and Ann Parris kayaking down the Intermediate River just south of the eagle's nest. We launched from the park in Bellaire. You can see a picture of an eagle in the nest below. The Intermediate River connects Intermediate Lake and Lake Bellaire.
---

(6/19/08) This picture of a fawn hiding on her property was taken by Sharon Gunn. The deer population seemed to disappear earlier this spring, but is returning.
---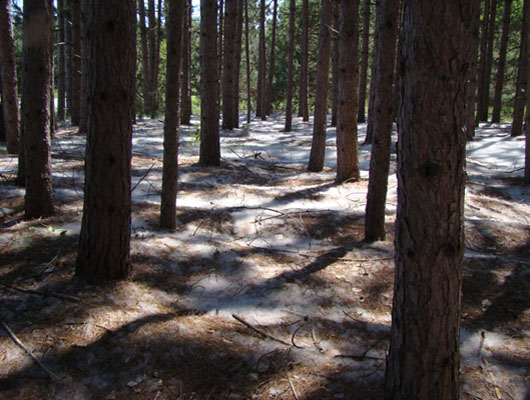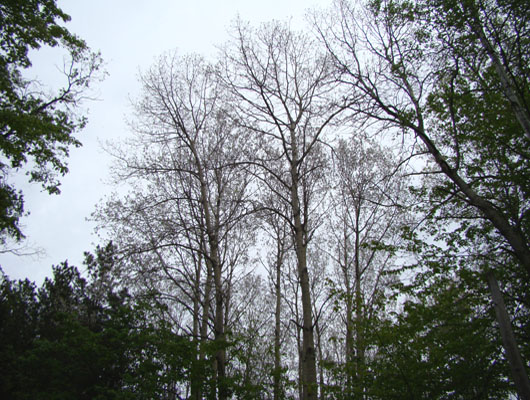 (6/4/08) The ground under our pine trees was covered with white fuzz that didn't seem to accumulate in other parts of the woods. Bob Webb thought it was poplar pollen, so I checked the tops of the 100-foot poplar trees next to the pines and you can see the results in the next picture.
---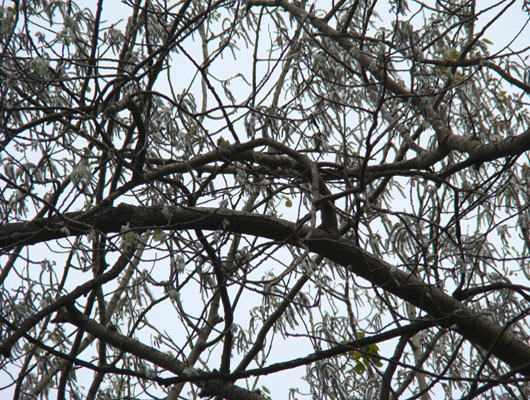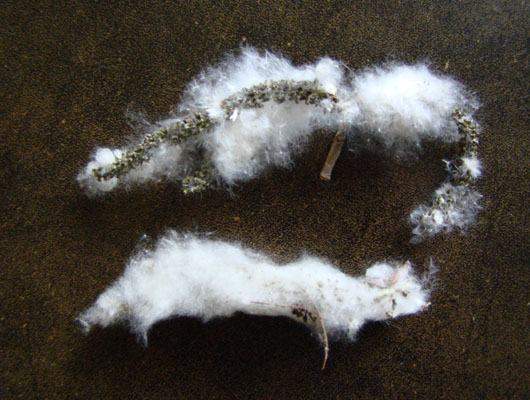 (6/4/08) The tops of the poplars are thick with these pods. Once the seeds work loose, they float for long distances with the breeze but seem to be particularly attracted to the pine needles on the ground of our property.
---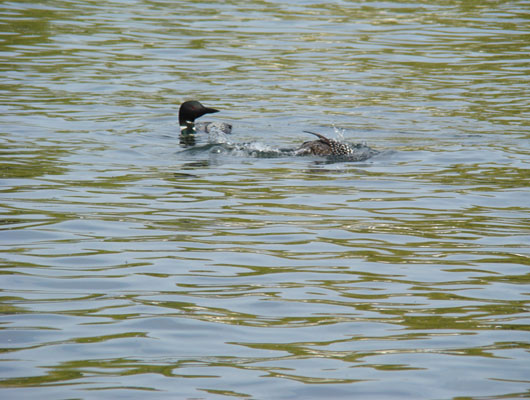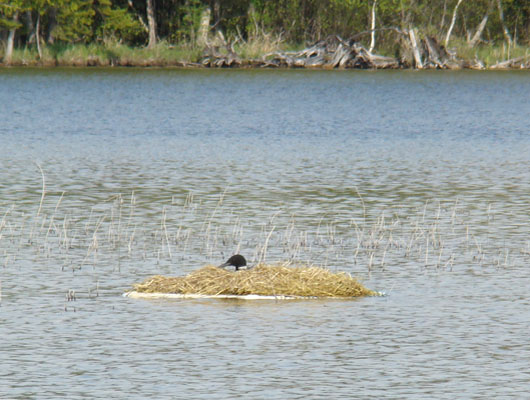 (5/25/08) On our first pontoon boat cruise of the season, we saw several loons including the two on the left, one of which was just starting a dive. We also saw one sitting on a nest atop the Intermediate Lake Association nesting platform. The pictures were taken from a distance with my 15x zoom lens.
---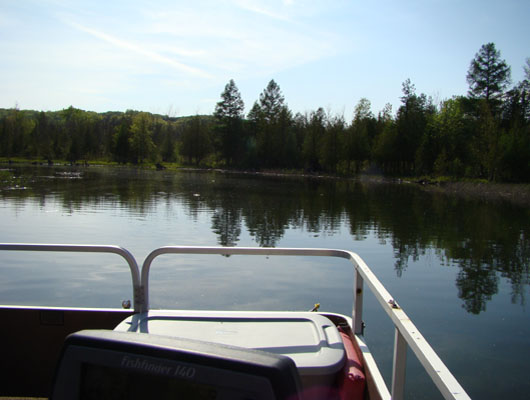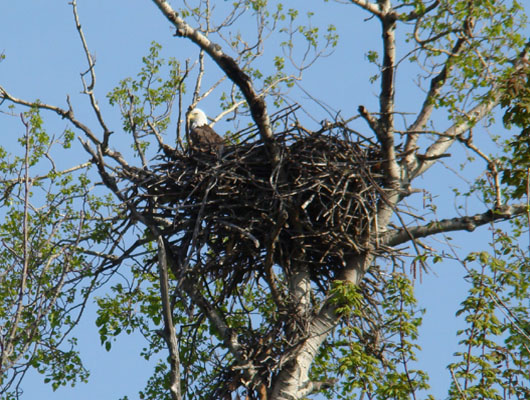 (5/25/08) On the same cruise, we went down the Intermediate River to Bellaire and saw an eagle in its nest on the way back. The Bald Eagle gets its name from the word piebald, meaning black and white.
---

(5/8/08) Here's a view from King Orchards looking west toward Eastport and Grand Traverse Bay. Copy 45.1042N, 85.3055W into maps.google.com to see a satellite view of the point from where I took the picture, and zoom out to see the landscape.
---