Landscape Photos, Page 1
(Best viewed at 1280 x 1024 pixels screen resolution)
---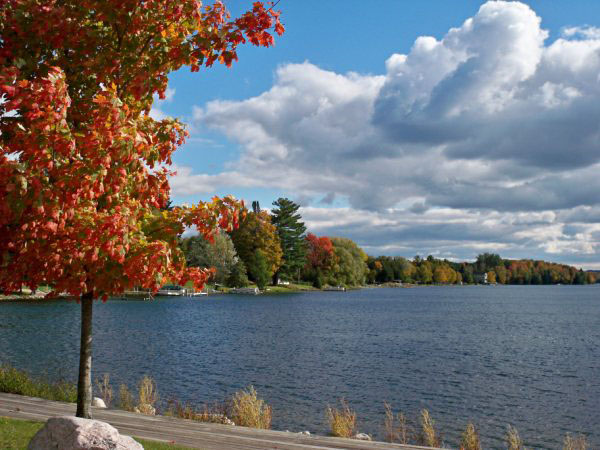 (10/15/09) Stephanie Parmley and Clayton Givens came up to the lake on October 7th for a few days from St. Louis, and Stephanie sent some fall color pictures. Click here to see the rest of her photos. The pictures of the Great Blue Heron were taken Labor Day weekend.
---
(9/24/09) Jane and Dan Allensworth and I took our final pontoon ride of the summer to the islands this afternoon. In addition to seven loons, we saw this eagle flying to what seems to be his usual perch on the east side of the lake.
---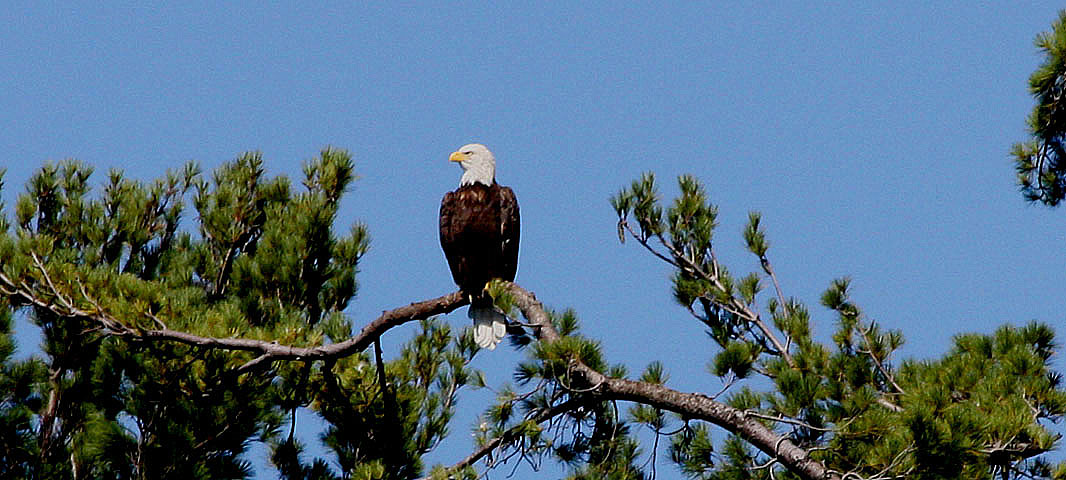 (8/26/09) I took Matt and Donna, who are visiting from Massachusetts, on a pontoon boat ride to the islands today. In addition to our seeing several loons, Donna spotted this eagle in a tree on the east side of the lake about a mile from the south end.
---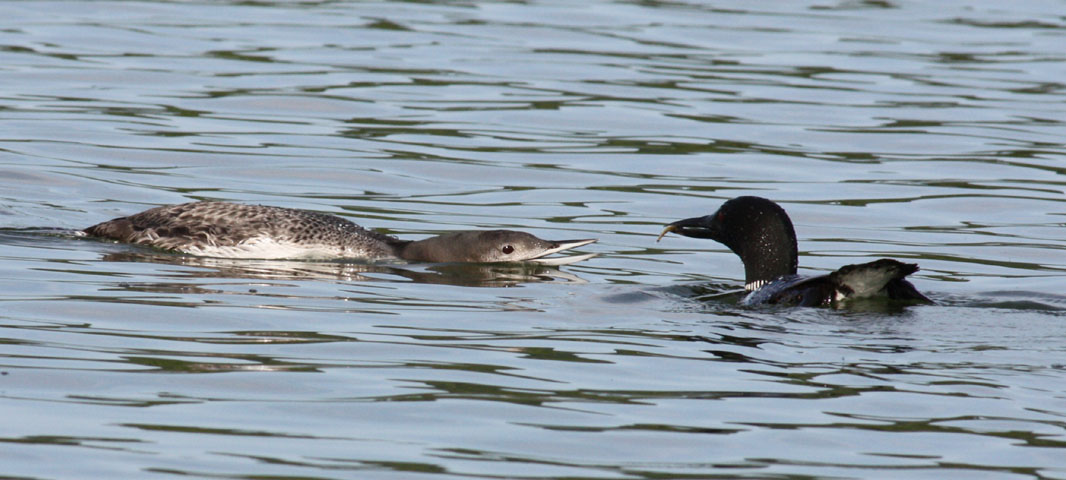 (8/5/09) We spotted this adult loon feeding the chick on a pontoon boat ride down to the islands. The chick appears to be fully grown, but it hasn't learned to dive yet.
---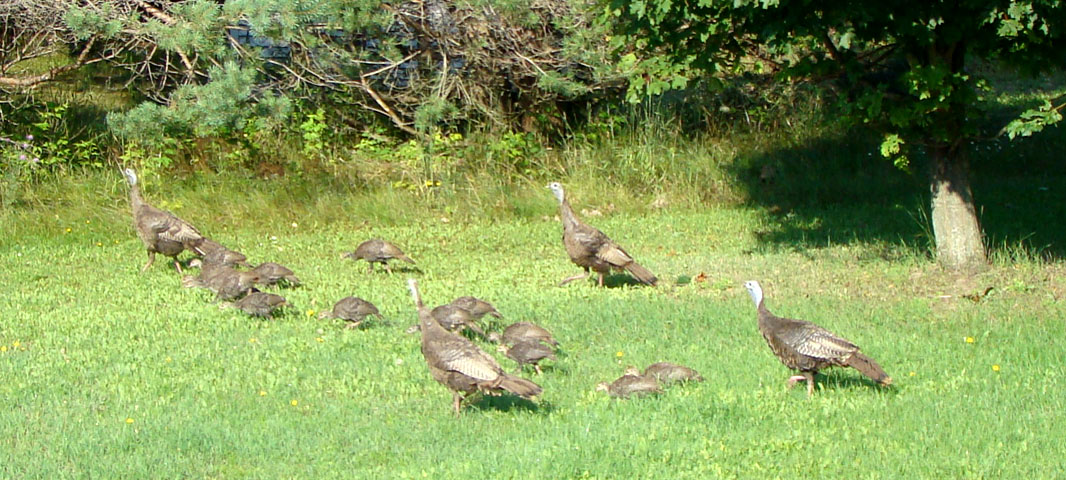 (8/5/09) I hadn't seen any wild turkeys for a long time, but this group of 13 little ones and 4 adults walked across my back yard this morning.
---
(6/19/09) While most of the tart cherries are ripe, the fruit of some trees is still green. This should extend the cherry picking season by a week or so.
---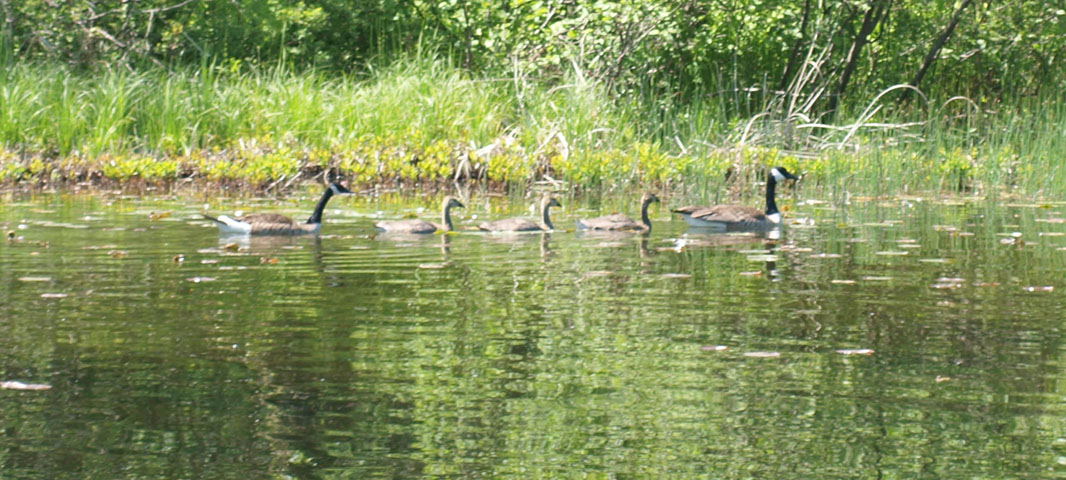 (6/13/09) Ann, Werner, Werner's friend Frank, and I went on a pontoon boat cruise up the river and saw this family of Canada Geese at the north end of Hanley Lake. There were two other families, both of which assumed this defensive formation if we headed toward them, but we backed off before we approached too closely.
---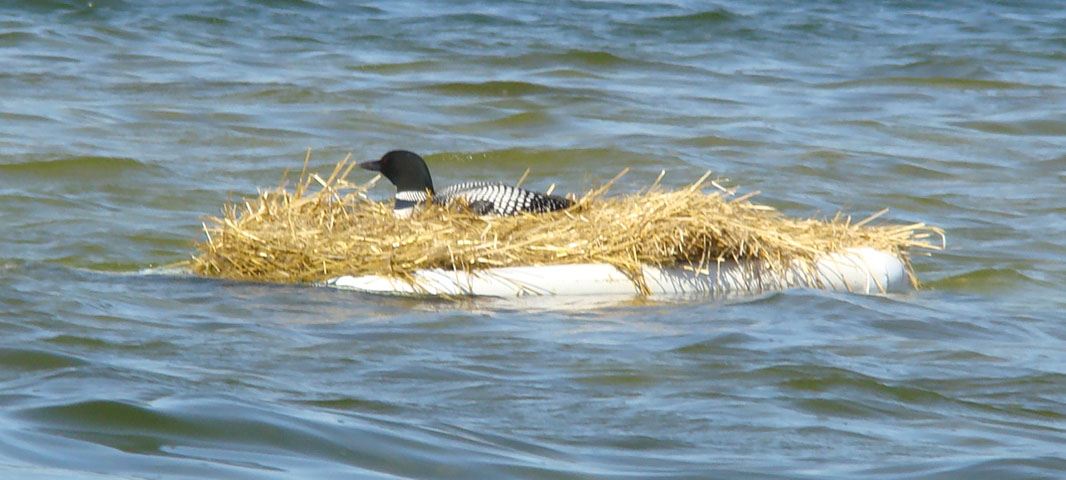 (5/24/09) We saw this female loon sitting on its nest at the south end of the islands. The platform supporting it was built by local conservation groups.
---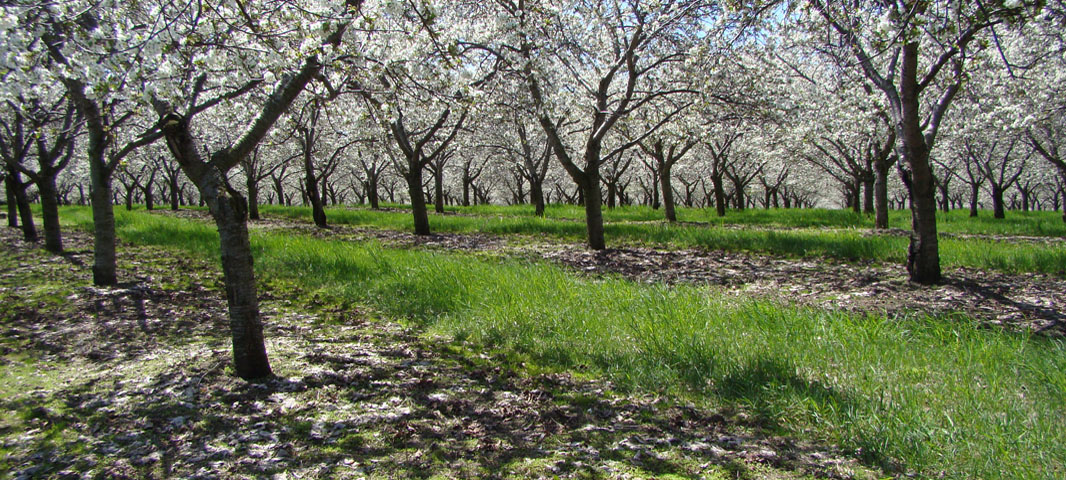 ---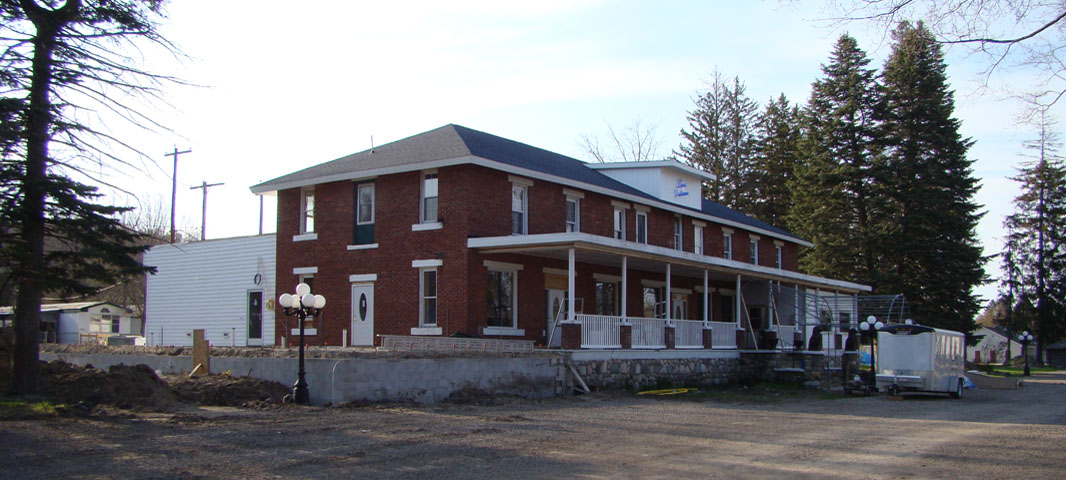 (5/5/09) Here's the new Blue Pelican as of May 1st. As I understand it, the construction at the south end of the building is going to be a large outdoor deck and the expansion in back includes the new kitchen. At the rate they're working, I wouldn't be surprised if they opened by Memorial Day.
---