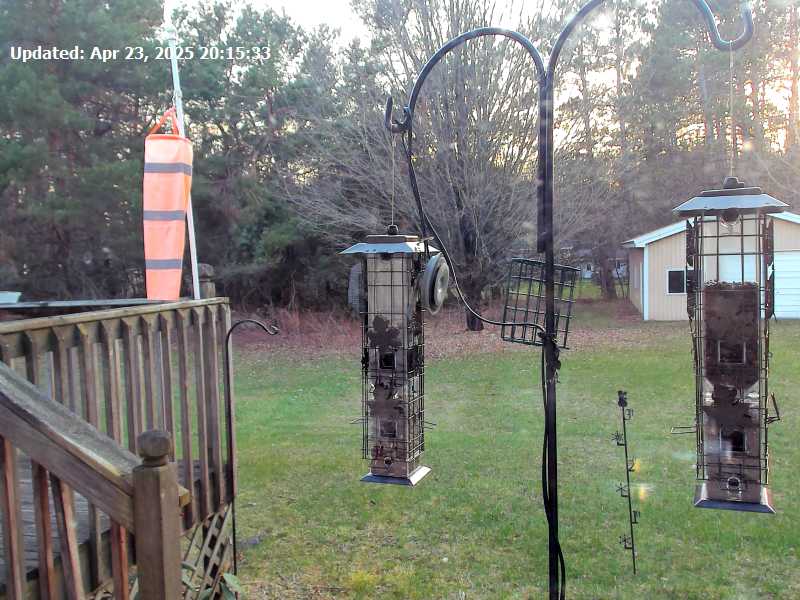 (12/2/2023) Intermediate Lake
water level
6.78 feet, air
hi/lo
forecast temp 38°/27°
This is the live web cam shot of my backyard on Intermediate Lake Road in Central Lake. In winter I have a snow depth gauge installed. The camera operates from sunrise to near sunset and updates every ten seconds. To view road conditions, you can click on the Eastport Road Cam button on the right. Please email me with any questions or problems.


(12/2/2023) We may get an inch of snow tomorrow.

Click here for the NOAA prediction for the coming winter. Thanks to El Niño, it shows above normal temperatures and below normal precipitation for Michigan.
| | |
| --- | --- |
| (11/8/23) I sent the drone up again after the leaves had fallen. This season was one of our better ones for fall colors. Click on the thumbnail to view the Youtube video. | |
| | |
| --- | --- |
| (10/31/23) I launched a drone flight from my neighbors' property when the fall colors were near peak, but sun has been scarce. I'm hoping to get another one when the snow comes. Click here to see still shots and on the thumbnail to view the lower quality Youtube video. | |