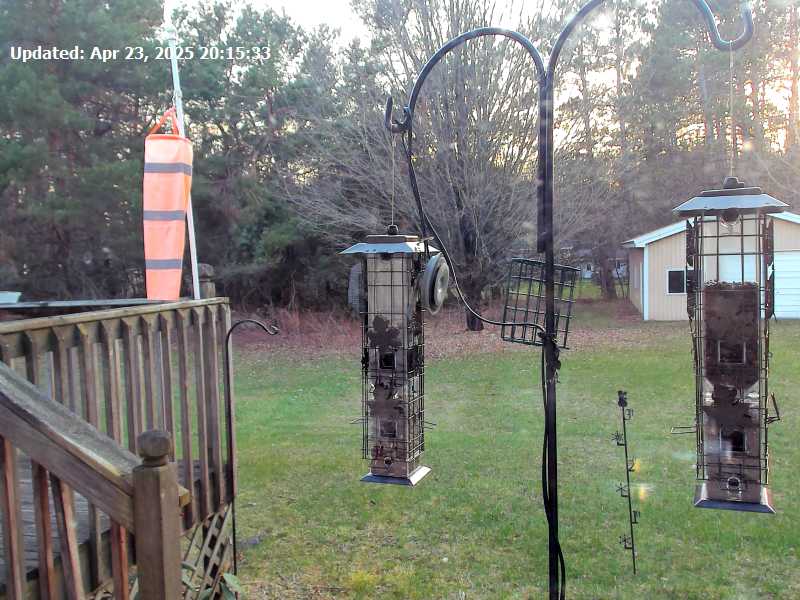 This is the live web cam shot of my backyard on Intermediate Lake Road in Central Lake. In winter I have a snow depth gauge installed. To view road conditions, you can click the Bellaire Street Cam, Eastport Road Cam, and Live N. Mich Cams buttons on the right. The picture is updated every five seconds during daylight hours until I turn the camera off around sunset. You can email me with any questions or comments.



(10/16/17) We had frost overnight, with a low of 31&deg. Conditions will be mostly sunny for the next week until rain arrives Sunday afternoon.

I pasted the Fall Colors Report button below and will leave it on into November. The Foliage Network updates its reports on progress of the Michigan, Wisconsin, and Ohio colors on Mondays and Thursdays during the season. (The foliage site may take a long time to load the first time).