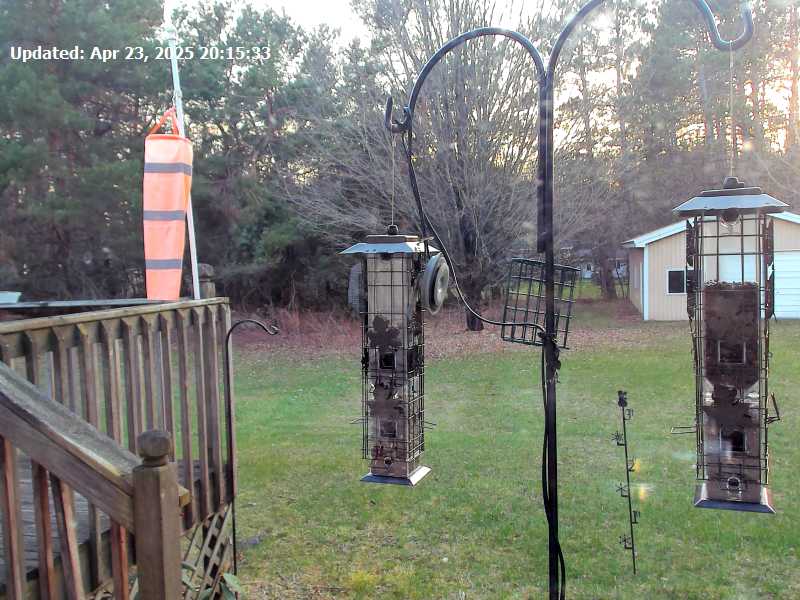 Intermediate Lake water level 7.21 feet (1/27/2020) air hi/lo/dew temp 33°/27°/27° (1/27/2020)
This is the live web cam shot of my backyard on Intermediate Lake Road in Central Lake. In winter I have a snow depth gauge installed. To view road conditions, you can click the Bellaire Street Cam, Eastport Road Cam, and Streaming Webcams buttons on the right. The Charlevoix Channel button gives a view of lake freezing. The picture is updated every five seconds during daylight hours until I turn the camera off around sunset. You can email me with any questions or comments.



(1/27/2020) Temperatures will be above normal over the coming week, with little or no snow.


| | |
| --- | --- |
| (1/19/2020) On a rare sunny day after some fresh snowfall, a Pileated Woodpecker made one of its infrequent visits to my feeders. Downy and Hairy Woodpeckers are regular visitors, along with lots of chickadees and jays. Click on the thumbnail to enlarge. | |