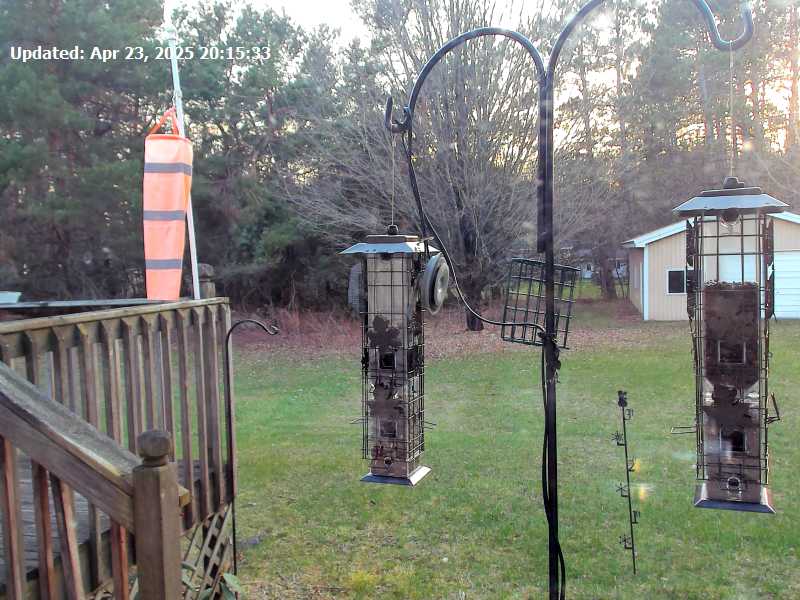 This is the live web cam shot of my backyard on Intermediate Lake Road in Central Lake. In winter I have a snow depth gauge installed. To view road conditions, you can click the Bellaire Street Cam, Eastport Road Cam, and Streaming Webcams buttons on the right. The picture is updated every five seconds during daylight hours until I turn the camera off around sunset. You can email me with any questions or comments.



(4/23/18) The 60ish weather will continue for the next couple of days, with a little rain possible on Tuesday.


| | |
| --- | --- |
| (4/20/18) The Openo launch wasn't plowed, so I took this picture from what I think is called Flagstone Point (also known as Carwash Curve). Click on the thumbnail to enlarge and check out the picture at the bottom of this page for a view from the Central Lake town dock area, which hasn't changed much in the past three weeks. | |


Click the Hummingbird Tracker button below right to follow the migration of the Ruby-throated Hummingbird from Central America to Central Lake. They have reached as far north as Ohio and Indiana and should show up in our area by early May.