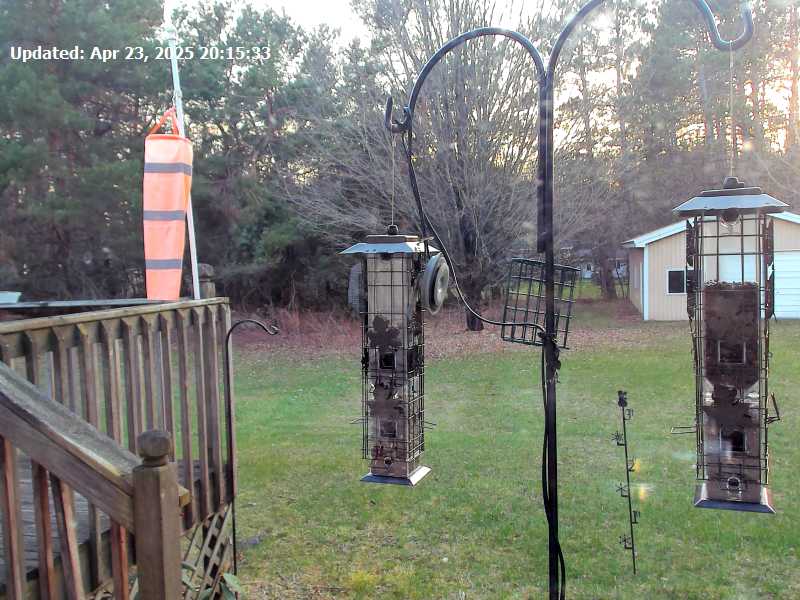 Intermediate Lake water level 6.84 feet (9/22/2019) water temperature 65° (9/8/2019) air hi/lo/dew temp 74°/57°/70° (9/22/2019)
This is the live web cam shot of my backyard on Intermediate Lake Road in Central Lake. In winter I have a snow depth gauge installed. To view road conditions, you can click the Bellaire Street Cam, Eastport Road Cam, and Streaming Webcams buttons on the right. The picture is updated every five seconds during daylight hours until I turn the camera off around sunset. You can email me with any questions or comments.



(9/22/19) The radar shows thunderstorms headed our way this morning, with an inch and a half of rain expected through tomorrow morning. I put the Fall Colors Report button at the top right and will leave it there through October.


| | |
| --- | --- |
| (8/24/19) We went to Shanty Creek to see the hot air balloons launch on Sunday. We saw one land in a field by the road on the way to Torch Lake afterwards. Click on the thumbnail to enlarge. | |