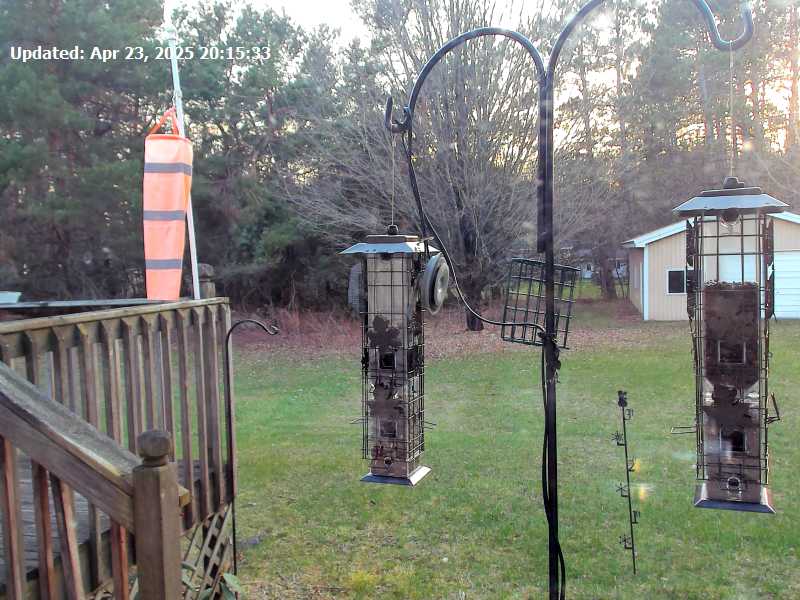 Intermediate Lake water level 7.35 feet (12/9/2019) air hi/lo/dew temp 39°/21°/35° (12/9/2019)
This is the live web cam shot of my backyard on Intermediate Lake Road in Central Lake. In winter I have a snow depth gauge installed. To view road conditions, you can click the Bellaire Street Cam, Eastport Road Cam, and Streaming Webcams buttons on the right. The Charlevoix Channel button gives a view of lake freezing. The picture is updated every five seconds during daylight hours until I turn the camera off around sunset. You can email me with any questions or comments.



(12/9/19) It's foggy with rain this morning. Temperatures will turn much colder tonight, bringing several inches of snow through Wednesday.