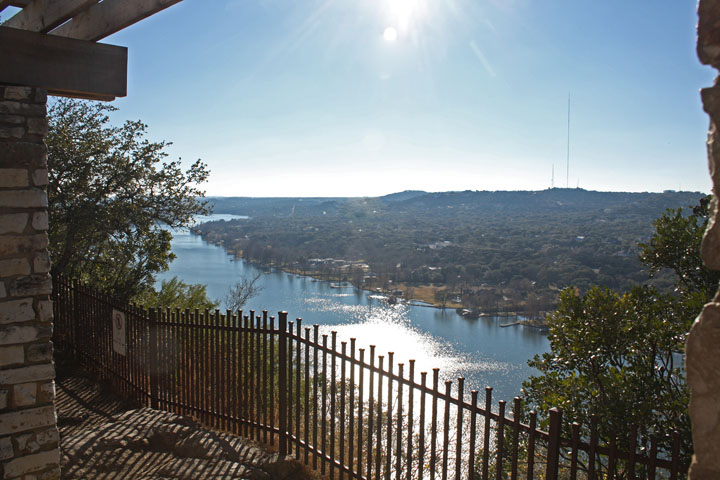 View from Austin's Mount Bonnell looking west along the Colorado River.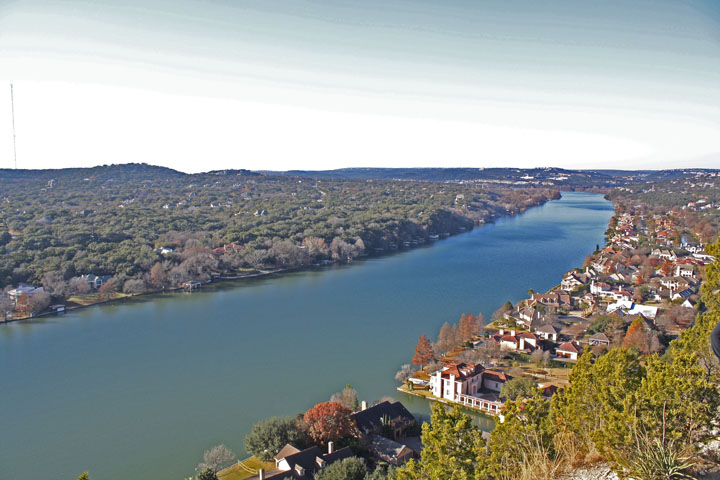 View looking east.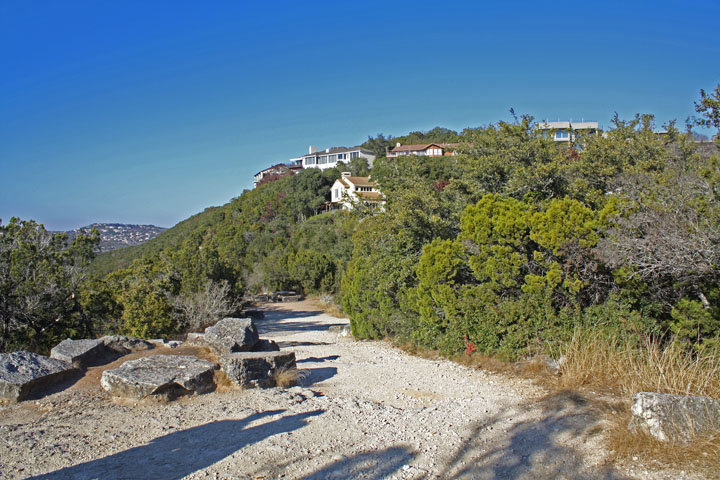 Pathway along bluff.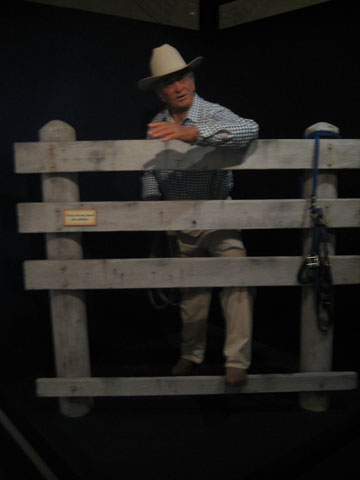 Animatronic LBJ spinning tall tales at the Lyndon Baines Johnson Library & Museum.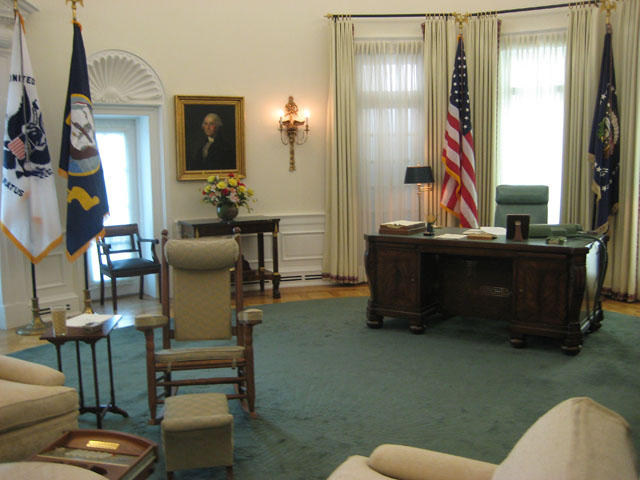 Reproduction of Oval Office during LBJ's term.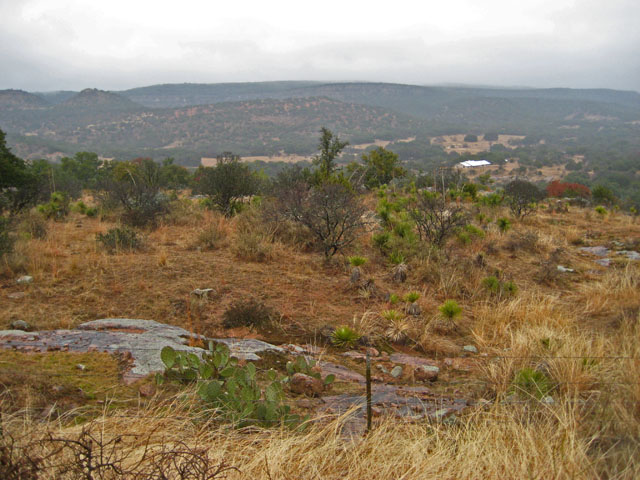 View of hill country north of Johnson City.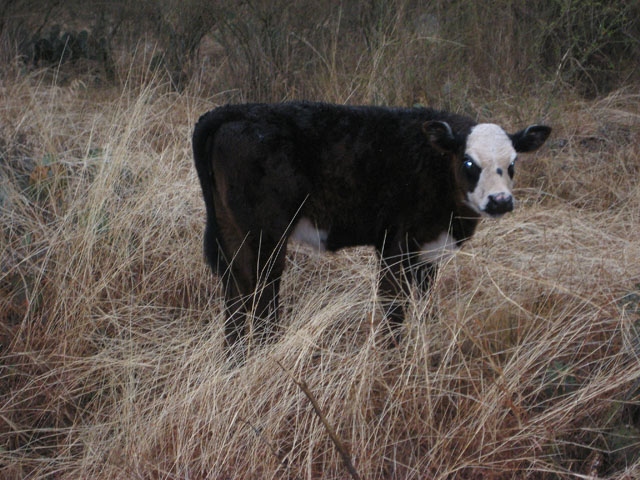 A cow glowering at me from the side of the road in hill country.
One of the more artistic ranch gates in hill country.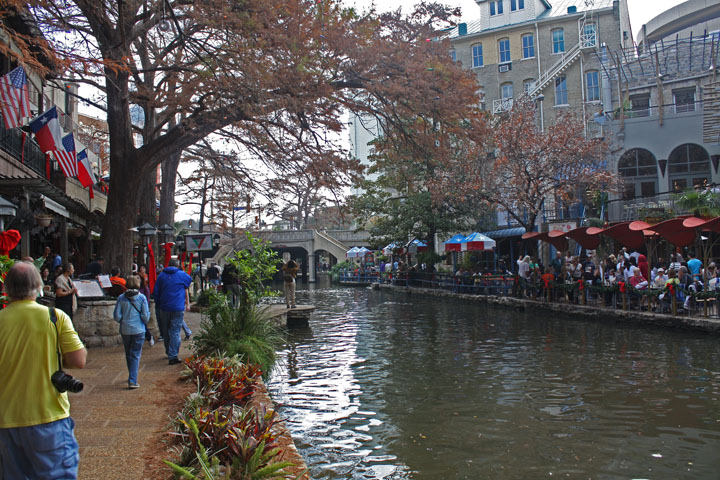 The River Walk in San Antonio.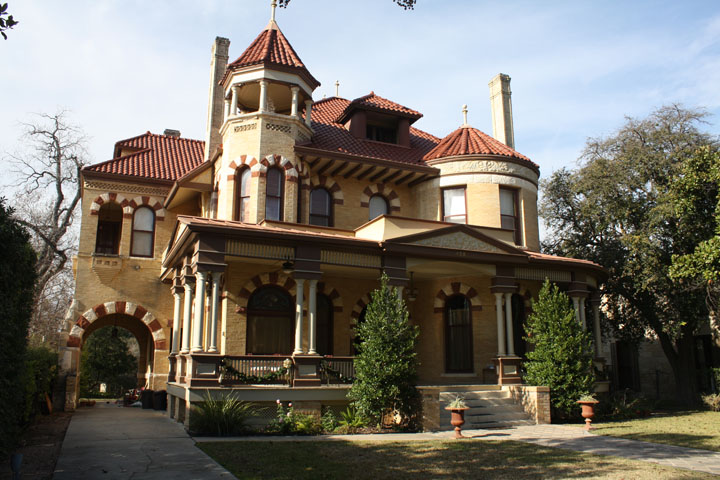 One of the historic houses in San Antonio's King William District.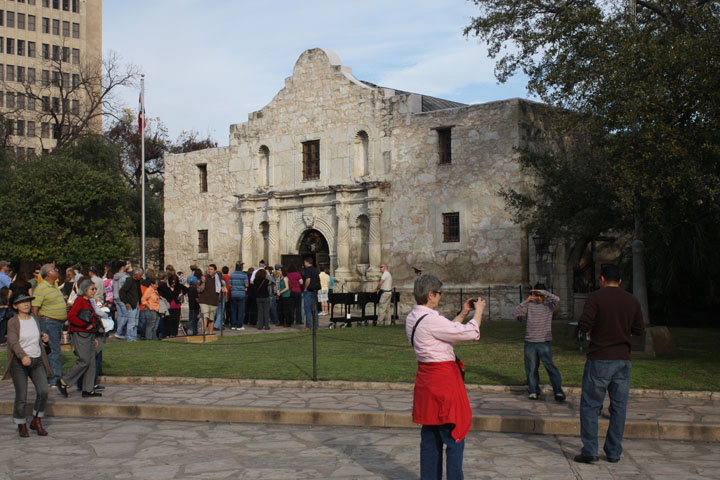 The Alamo Shrine.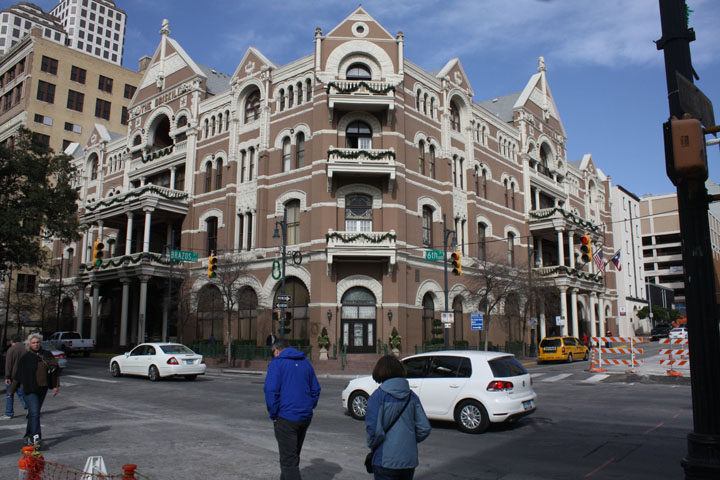 The Driskill Hotel in Austin, where LBJ proposed to Lady Bird.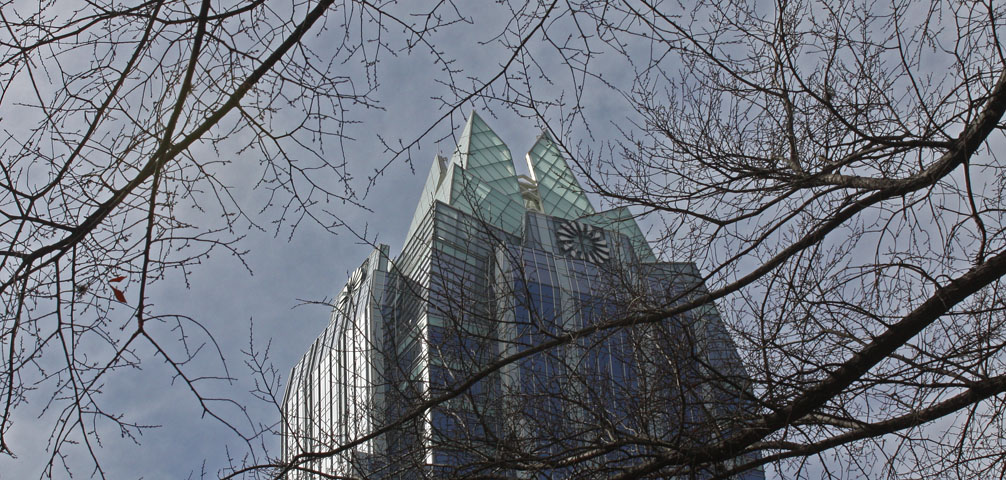 The Frost Bank Tower in Downtown Austin.